About us
Often it is the little things that make the biggest impression on a customer. Our packaging is designed to really make an impression - from the first contact to the last handshake. Use the possibilities of Guddenberg to present your products and get the right kind of conversation rolling.
Passion & enthusiasm
What makes your company unique and how can we best support you in your corporate appearance? We find new answers to these questions every day. It is the details that determine a result, so that in the end a product that suits you.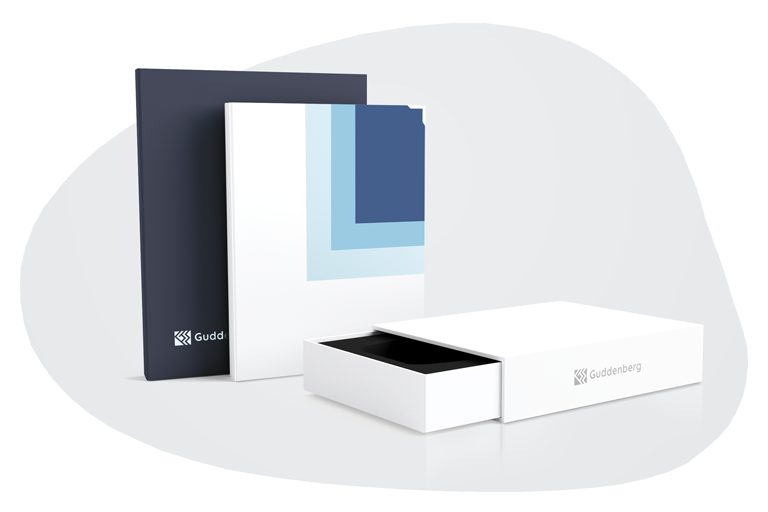 Know-How & References
Many years of experience give us the expertise to consistently implement projects apart from the standard. We use state-of-the-art techniques for visualizing your visions. Our customers value this professionalism, whether start-ups, medium-sized companies or large corporations.
Production & Quality
We use raw materials from respected suppliers to manufacture our packaging and work almost exclusively with reusable resources, with virtually no plastic.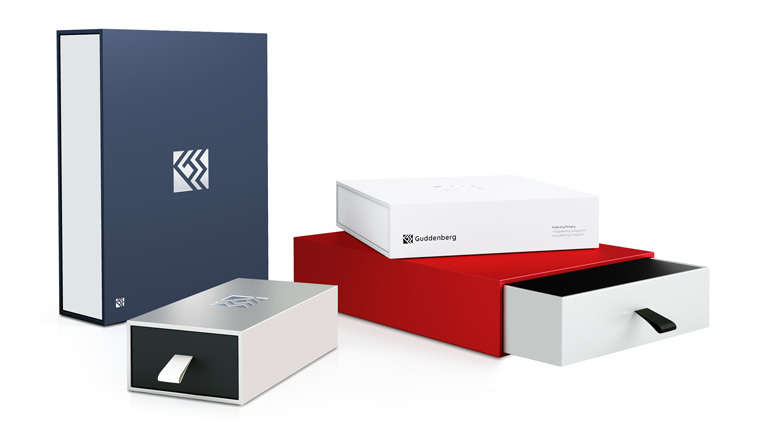 Your individual packaging
We do not believe in a perfect presentation. Something like that does not exist. What's there is a packaging that perfectly reflects your products and your business. Shows who you are. A package in which everything looks and works the way you want. And that's exactly why we offer you ideas for a successful presentation, from the choice of materials to custom-made inlays and logo attachments. So you get a package that fits to your business.

References
On our customer list you will find the most renowned design and advertising agencies as well as hundreds of top companies from a wide variety of industries.